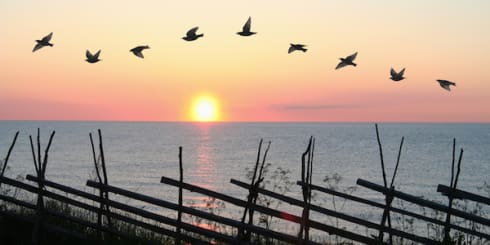 Nokia scored a major win in the IoT world. AT&T announced it will be using the company's Worldwide IoT Network Grid (WING) for enterprise IoT customers. The deal includes the core network, dedicated IoT operations, billing, security, and data analytics.
AT&T is considered one of the top operators globally in IoT. In the first half of 2017, analyst firm Berg Insights ranked AT&T No. 4 in the world with 36 million cellular IoT connections on its network. China Mobile was ranked No. 1 with 150 million IoT connections followed by Vodafone with 59 million connections. China Unicom was ranked No. 3 with 50 million connections.
For AT&T, one advantage to using WING is that the platform's core network assets are expected to be available in more than 20 countries by the first quarter of 2020. That means the company's enterprise IoT customers will be able to manage connectivity across all those networks.
WING also has a network slicing capability so that AT&T will be able to partition its network and deliver specific capabilities to certain IoT customers without impacting its entire network.
The two companies will begin testing WING in a variety of industries including transportation, health, manufacturing, retail, agriculture, utilities, consumer electronics, and smart cities. Commercial deployments will start later this year.
In an email exchange with SDxCentral, AT&T praised the deal and said it will be particularly helpful to customers looking for more global IoT deployment choices.
Managing Connectivity
Nokia first introduced WING in February 2017. At the time, Nokia described the platform as a worldwide IoT grid that can manage connectivity between cellular and non-cellular networks including satellite and low-power wide area networks. WING can also streamline billing and provide customer care.
AT&T said it will still use its own cloud-based connection platform that will work with WING so IoT clients will have just a single portal to manage their devices.
AT&T has a long-standing deal with Cisco's Jasper Wireless that it signed in 2009. That agreement has Jasper helping AT&T customers configure and automate the connectivity of their IoT devices around the world.  AT&T said that the Nokia deal will not impact its work with Jasper and it will continue to use the Cisco-Jasper Control Center.