2018-08-16  Editor : et_editor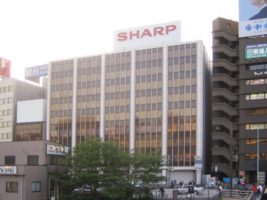 First photo courtesy ofLombroso (Photo taken by Lombroso)
Sharp, a subsidiary of Hon Hai Group, plans to roll out DSSC (dye sensitized solar cell), an IoT PV cell, within fiscal 2018, ending March 31, 2019, reports Nikkei Shimbun on Aug. 10.
The company has yet to decide whether to produce itself or outsource the new-type product, which can utilize weak indoor light for power generation, according to the report.
DSSC boasts power generation efficiency double that of existing silicon PV cells and can embrace a compact design, making it suitable for application in IoT devices. Sharp is keen to launch the new cell, as existing silicon PV cell market has become overly competitive. As the champion prior to 2005, Sharp has now dropped out of the top-five list on the global PV-cell market.
The company's share price dropped by 3.04% in the morning session of Japanese bourse (ending 10:30 a.m., Taipei time) on Aug. 13, closing at 2,779 yen, with the accumulated decline having topped 28% this year.
Sales of Sharp's SmartHomes division (including PV cell, IoT communications, health/environmental system businesses) grew by 15.6% to 150.5 billion yen in the previous quarter (April-June, 2018), when operating profit leapt by 19.9% to 11.8 billion yen, according to data publicized by the company on July 31.
Source:https://pv.energytrend.com/news/20180816-12425.html