Dr. Power was established on December 16, 2003. We are a battery manufacture which specializes in design, producing, and selling. Our business focuses on a variety of battery packs used for laptops, mobile phones, PDAs, e-readers, wireless phones, appliances, digital cameras and industrial, medical, military device and more.
At its core, our business is dedicated to providing professional customer service while fulfilling the product specifications of our clients, all to supply superior, high-quality products.
With years of experience in battery development and assembly, we are able to provide high-quality and reliable products to you. We acquired ISO 9001 certification in 2007, but we believe that constantly reviewing and improving our quality is the best way to provide the best service to you!
Founded:December 16, 2003
Capital:NT$ 20,000,000
Employees:Office 11 people , Factory 41 people
Partner:
Industrial Technology Research Institute(ITRI)
Weltrend Semiconductor, Inc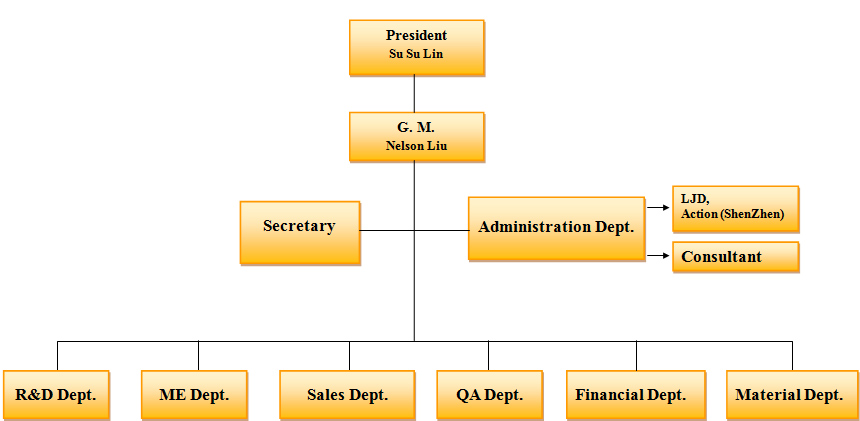 2016
Passed ISO9001:2015 edition certification.
2015
Increased development in military level battery pack.
2014
Increased development in industrial level battery pack,and certified.
Implemented CRM(Customer Relationship Management) system.
2013
Implemented smart gas meter and IoT products manufacturing.
2012
Passed the evaluation by the well-known leading manufacturers, and cooperate with the leading manufacturers as a qualified supplier.
Added the power bank products that using with mobile and tablet PC (pad).
2011
Awarded 2011 Top 100 MVP managers in Taiwan.
Implemented ERP system to improve working efficiency.
2010
Obtained Sanyo battery cell supply from TOCAD.
2009
Developed protection IC for using on multiple serial and parallel battery configurations.
Established office in Suzhou, China.
2008
Implemented WGTS system.
Established ShenZhen relationship company- Action International Co.,Ltd
2007
Acted as agent of GoerTek Inc. for Mic product.
Passed ISO9001 quality assurance system.
2006
Developed customized battery pack for GPS,PDA,DSC…etc.
2005
Started to export laptop battery pack to USA and India customers.
2004
Developed battery pack of laptop, such as Panasonic, IBM, HP, Toshiba, Compaq… etc.
2003
Dr.Power Corporation company was founded on Dec.16,2003.